Let us supply you with the right packaging
Established in June 2003, SJA Film Technologies Ltd., a privately owned company, began trading as a slitting, rewinding and film supplier company and quickly developed the business portfolio to include stocks of many substrates including plastic films, cast polypropylene, oriented polypropylene, high recycled content films, polyester, lidding films, release liner and paper.
Through our commitment and dedication we have established a firm position within the market, the skilled team here at SJA gives us a varied diversification and allows the company to offer many products to service the requirements that our valued Customers expect.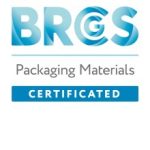 Always Seeking Improvement
Our aim is to satisfy the market by providing:
Excellent product quality
Competitive pricing
Customer support
Our principal goal is to supply our valued customers the right product on time, every time.
SJA are constantly seeking new and diverse materials to add to our range of products.
We supply our valued customers the right product on time, every time!
The expert team here at SJA Film Technologies are proud to supply a range of specialist services. Please feel free to browse every aspect of our website and view the many products and services we provide below! If you are unable to find the service that you are looking for on our website, please contact our dedicated team today and we may be able to assist in locating the product that you require.
Need Advice? Request a call back today!
If you would like to speak to a dedicated member of the SJA Film Technologies team about the services that we offer in more detail, simply provide us with a few quick details by completing the form below and contact our team today!