Let us supply you with the right packaging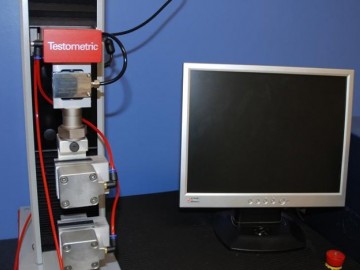 Our well-established silicone coating facility allows SJA to offer customers a comprehensive range of products.
As well as providing customers the opportunity to purchase silicone coated film from SJA; the coating facility allows them to consolidate orders with one company instead of sourcing each part of the process from different suppliers.
Substrates include Glassine, PE Coated Kraft and Clay Coated Kraft aimed at Adhesive Tape, Corrugated, Label and Graphics markets. 
Silicon Release Coating Cover Tape for E-Commerce Packaging Manufacturers
Release Cover Tape
Silicone Coated Paper and Film Cover Tape for use on Hotmelt Adhesive application lines is now available from large stock of master roll base material in the UK.
Finished stock holding facility for delivery within 3 days
Rolls/Pads                          From    17mm x up to   4,000M   
Spools/Bobbins                 From      6mm x up to 55,000M 
Silicone Coated Release Liners
SJA Film Technologies are a BRC approved manufacturer and converter of 1 and 2 sided, natural or coloured, Silicone Coated Films and Papers, including PET, OPP, HDPE, LDPE and SCK/Glassine, PE Coated and CCK papers.
Main Markets
Corrugated Postal Packs
PE Mailing Envelopes
Bubble Bag Mailers
E-Commerce Packaging
Single or Double Sided Silicone Coated Release Paper Delivered from Stock
White/Havana, Glassine/SCK - 62gsm, 90gsm and 120gsm
White Clay Coated Kraft – 47gsm and 135gsm
White PE Coated Kraft - 71gsm
At SJA Film Technologies we provide numerous customers with the ultimate film and slitting solutions. Take a look at some of the most popular products that our team can supply you with below!
Need Advice? Request a call back now!
If you would like to speak to a dedicated member of the SJA Film Technologies team about the services that we offer in more detail, simply provide us with a few quick details by completing the form below and contact our team today!